This article is a disambiguation page - a list of articles with the same name.
Doctor is a recurring character and recurring character type a in the Harvest Moon series.
Appearances
Doctor
Doctor (ドクター Dokutā)
Doctor
Doctor (イーシャ
Īsha,
lit.
Esha
)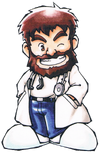 Alex
Alex (アズマ Azuma)
Trent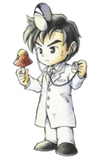 Trent (トーレ Tōre, lit. Torre) is a recurring character in the Harvest Moon series. He is the descendant of Doctor.
Hardy

Hardy (パドック Padokku, lit. Paddock)
His descendant Japanese name is (バドッグ Badoggu)
Ayame

Ayame (アヤメ)
Hiro
Hiro (チヒロ, Chihiro)
Jin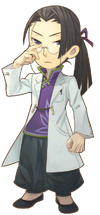 Jin (ウォン Won)
Klaus
Klaus (クローゼ Kurōze, lit. Klose)
Marian
Marian (マリアン)
Ford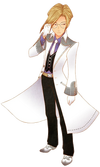 Ford (フォード, Fōdo)
Ad blocker interference detected!
Wikia is a free-to-use site that makes money from advertising. We have a modified experience for viewers using ad blockers

Wikia is not accessible if you've made further modifications. Remove the custom ad blocker rule(s) and the page will load as expected.