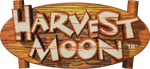 Welcome to the Harvest Moon Wiki!
There are currently
2,296
articles on the Harvest Moon Wiki which anyone can edit.
Featured Article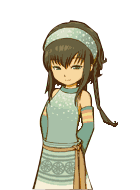 Reina (Licorice) is a unique bachelorette in the Harvest Moon series, making her first and only appearance in Harvest Moon: The Tale of Two Towns.
She is a bachelorette local to Konohana Village, and grew up in the village. She moved away briefly to earn a university degree, but has now returned to study the flora of the area. Her passion is plants, and she graduated with a degree in botany. Intelligent but somewhat serious, Reina is devoted to studying, and can seem rather introverted at first. Although Reina prefers the company of plants to the company of other people, maybe you can convince her otherwise. Maybe somebody who loves nature as much as she does it what Reina needs to open up!
To see more information on gifts, events, and her schedule, visit Reina's page here.
Poll
Are you planning on purchasing a 3DS for future Harvest Moon Titles?
To suggest new polls or see the results of others see
Poll Archives
.
News and Events
February 24, 2012 Hajimari No Daichi is released in Japan
November 1, 2011 Harvest Moon: The Tale of Two Towns is released in North America for 3DS
September 20, 2011 Harvest Moon: The Tale of Two Towns is released in North America for DS
July 8, 2010 Harvest Moon: The Tale of Two Towns is released in Japan for DS